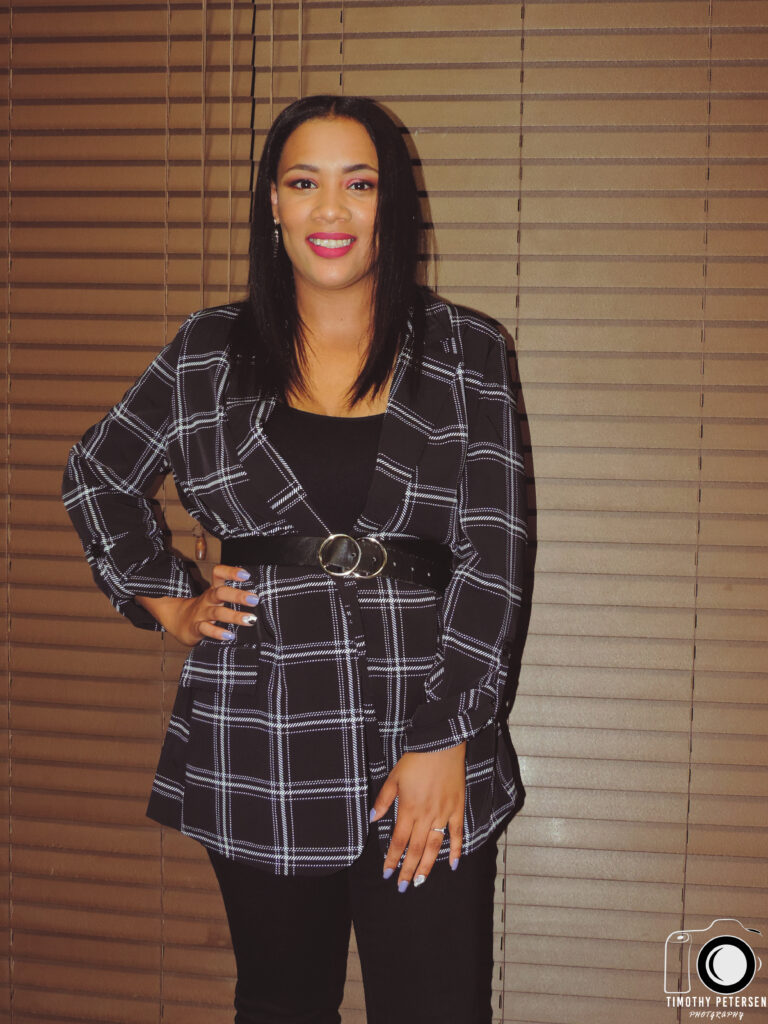 Lauren is a Mezzo Soprano Singer and Voice Over Artist from Cape Town.
She is a graduate of the Cape Music Institute and was voice-coached by the amazing Amanda Luyt.
Lauren-Lee was born into a musical family and started singing at the age of 12.
She matriculated in 2012. Post matriculation, she went on to study at the Cape Music Institute and joined the Winston Siljeur Project.
In 2015 Lauren-Lee appointed UK-based David Gummers as her manager.
Lauren was a motivee of SAMA nominated Can Skylark and in 2016, Woman2Woman performed at the Grace Performing Arts Theatre, raising R10000 for Cansa SA.
Lauren's single, Insane Love – the video contains wonderful views.
In 2016, Lauren-Lee performed in the UK in order to raise funds for Kendal Flood Victims, and helped raise an amazing R100000, as well as giving over R1 Million in prizes including an opal car. Emirates sponsored the flights for her and her band as their VIP guests.
TV personality, Kim Inglis, the MC of the show, described Lauren-Lee as having an easy charm and said, "How can someone so tiny have such a big voice?".
While in the UK Lauren appeared on ITV Border News and sang live on BBC Radio Cumbria.
On her return to Cape town Lauren-Lee was part of Woman2Woman, established by David Gummers, together with Felicity Kiran and Anray Amansure.
They came to the attention of Social Media round the world when Stage Director Ramaine Barreiro-Lloyd parodied Beyonce's Irreplaceable as a show promotion. It has had over 40 million views, also making headlines in the Huffington Post and is mentioned on the Beyonce Wikipedia page.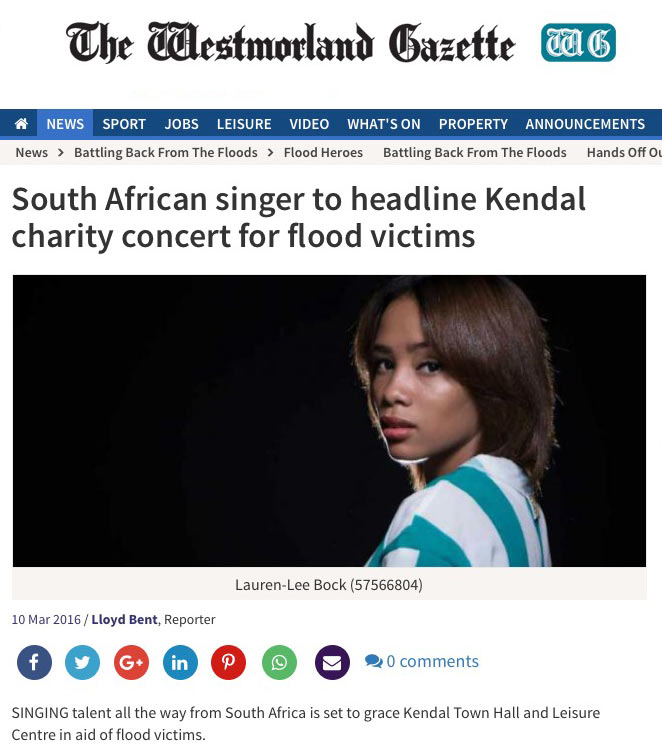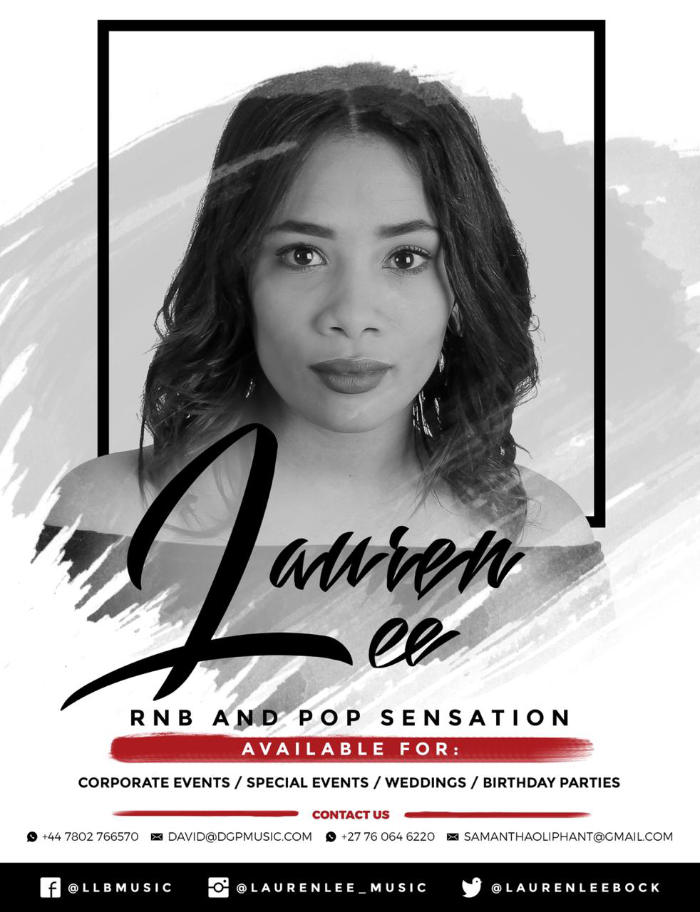 Lauren Lee-Bock on Westmorland Gazette
Lauren-Lee
New Year's Eve Show
At the end of 2016 Lauren-Lee performed with Felicity and Ramaine at the New Year's eve show in the Fire Zone at The V&A.
She was signed to Next and Orchard for her digital music in July 2017. Lauren-Lee returned to the UK at the end of 2017 with Felicity Kiran.This was another triumph.
She launched her 2nd single "Want your Love" in December 2018
TV appearances have included several solo appearances on Expresso, Hectic Nine 9 and Ekse CTV.
2020 was a tough year but ended more happily with a sold out show, as well as being signed as a voice over artist with Tongue Twisters.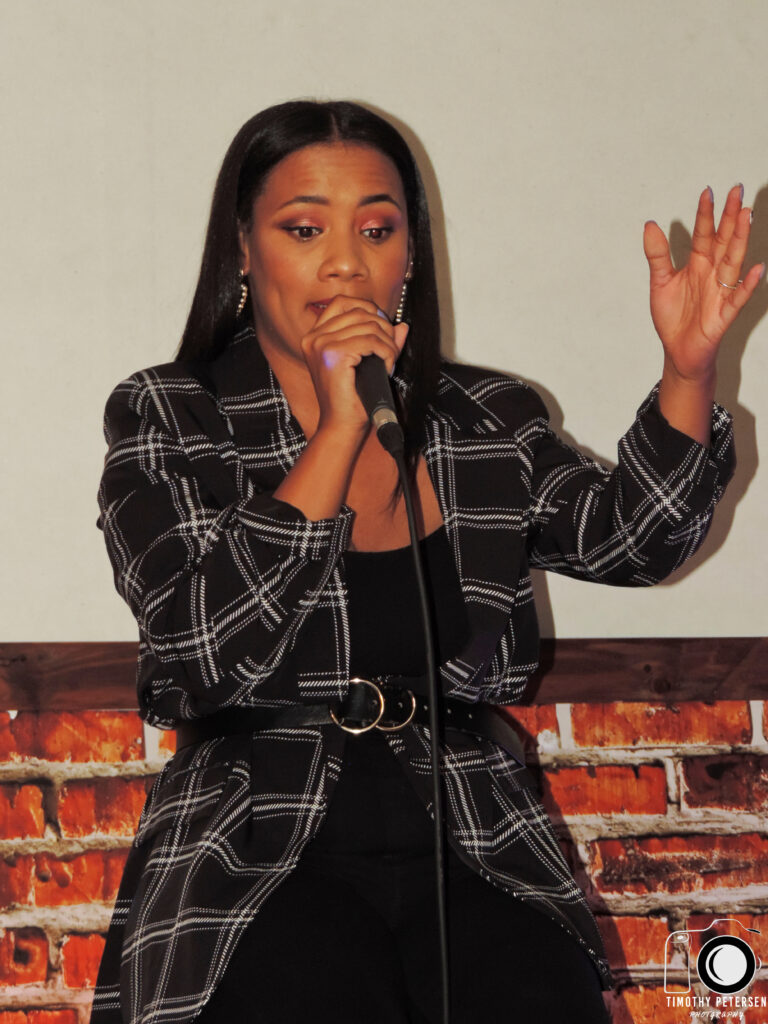 In April 2021 she had an another successful show where she was title sponsored by Rand Reunite and received major sponsorship from Sterling Finance.
She had a surprise birthday call from Radio KC,where she is becoming a regular!
She had a really enjoyable return appearance on Expresso where she had a fun interview and sang 3 very different songs as a new showcase.
This is how Jane a producer describes Lauren-Lee:
"It was an absolute pleasure working with Lauren-Lee and her team They always conduct themselves with top levels of professionalism. Lauren-Lee is soft-spoken but delivers a powerful and strong musical performance."
Lauren-Lee and her team are busy planning shows for 2022
She has already done a unique international show,where she shared a stage over 2 venues Manchester Cathedral and Cab Conference Brackenfell with BGT Faith Tucker and The BBC choir finalists GChoir as well as Mr Sax Don Vino.This was live audiences linked by technology.
She has also sung Never Enough on Expresso that had the presenter open mouthed.https://youtu.be/XYLKrTLsyvQ.
She has appeared on Your Manchester in the UK and on Bush radio 89.5 FM.
On 18th March she had a Musical Cocktail Party in Taunton Gardens at the Belmond Mount Nelson Hotel,who sponsored the food and the venue.The show was hosted by the magnificent Odile Swartz.
The Champagne was sponsored by Krone,the soft drinks by Jive and the water by Aquazania.
The beautiful dress was sponsored by Nadia Block Couture.
The distinguished guests included the German Consul General Frau Werheit and her husband,as well as representing the Archbishop of Cape Town the Reverend Grant Walters.
There was good media representation and some of the leading hotel Concierge and the top event planners and Organisers in the city.
The live band of Peter Booi,Robin Thompson and Haydn Van Rheede added energy and verve to a wonderful evening.
Please read the blogs to see what is happening throughout the year.
Lauren's video for her single, Want Your Love.
Never Enough as performed on Expresso
Interview with Lauren-Lee by Philip De Lange of Smile 90.4FM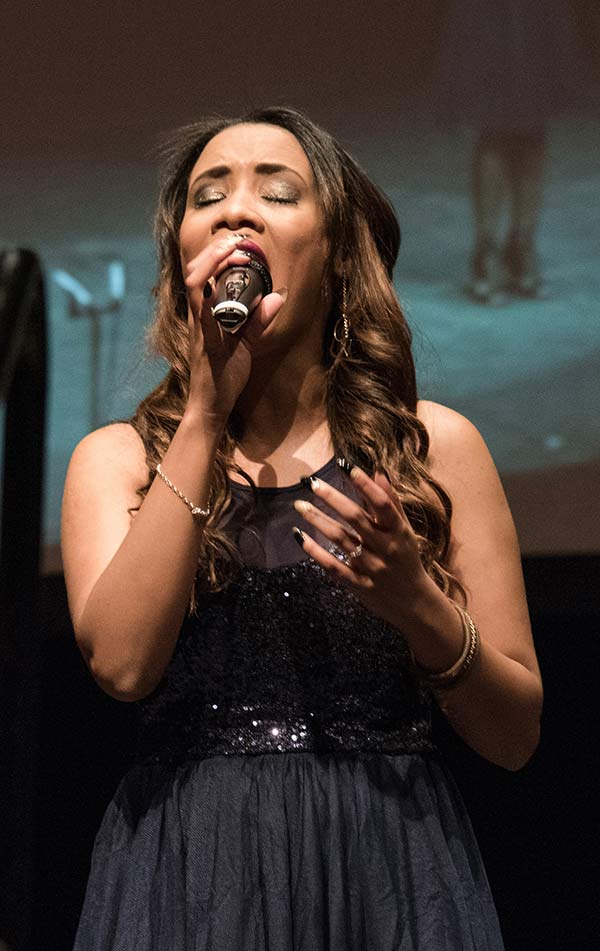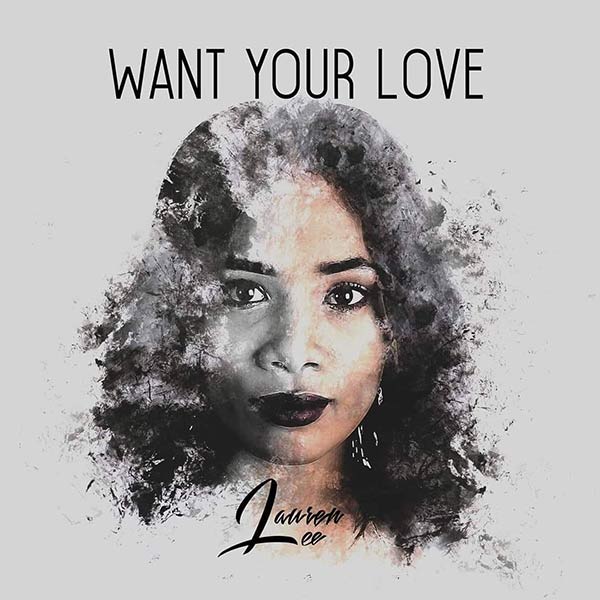 Next upcoming Event with Lauren-Lee
No current event dates available at this time.

Nadia Block Couture are proud to sponsor Lauren-Lee clothing.
Mr Stander and everyone at Rand Reunite are delighted to be Title Sponsor for her Live with Lauren-Lee Show.

Miss Snyman and everyone at Sterling Finance (New Zealand) are delighted to be a major Sponsor for her Live with Lauren-Lee Show.
Connect with Lauren-Lee on Social Media